ARALIYA
6 BEDROOM - CLIFF FRONT - KILIFI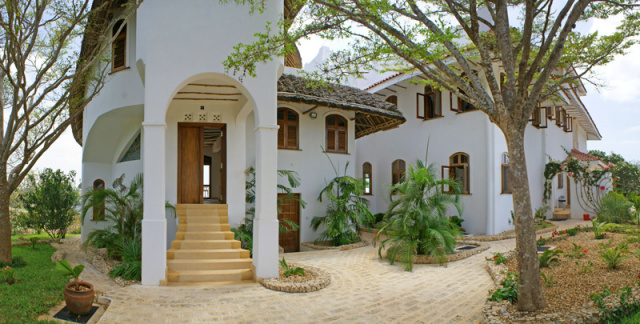 Araliya is a magnificent Luxury Cliff-top Villa in Kilifi.

Set in beautifully landscaped gardens the house and infinity pool overlook the spectacular landscape of both Kilifi Creek and the Indian Ocean.

With stunning artistic touches throughout the house, using natural materials like traditional makuti and mangrove poles, combined with luxurious soft furnishings, this is a wonderful location for a relaxing holiday.
Each of the six double bedrooms is spacious with large beds, overhead fans, mosquito nets, and ensuite bathrooms. Throughout the house there are comfortable seating areas to relax and enjoy. The property comes fully staffed including an excellent chef.
Prices start from $590 per night, low season, and the property can sleep a maximum of 12 guests, including children.
For further details or to arrange a booking: