POTENTIAL BUSINESS OPPORTUNITY WITH THIS STUNNING PROPERTY ON SOUTH SIDE OF MIDA CREEK FOR SALE
REF: BSM02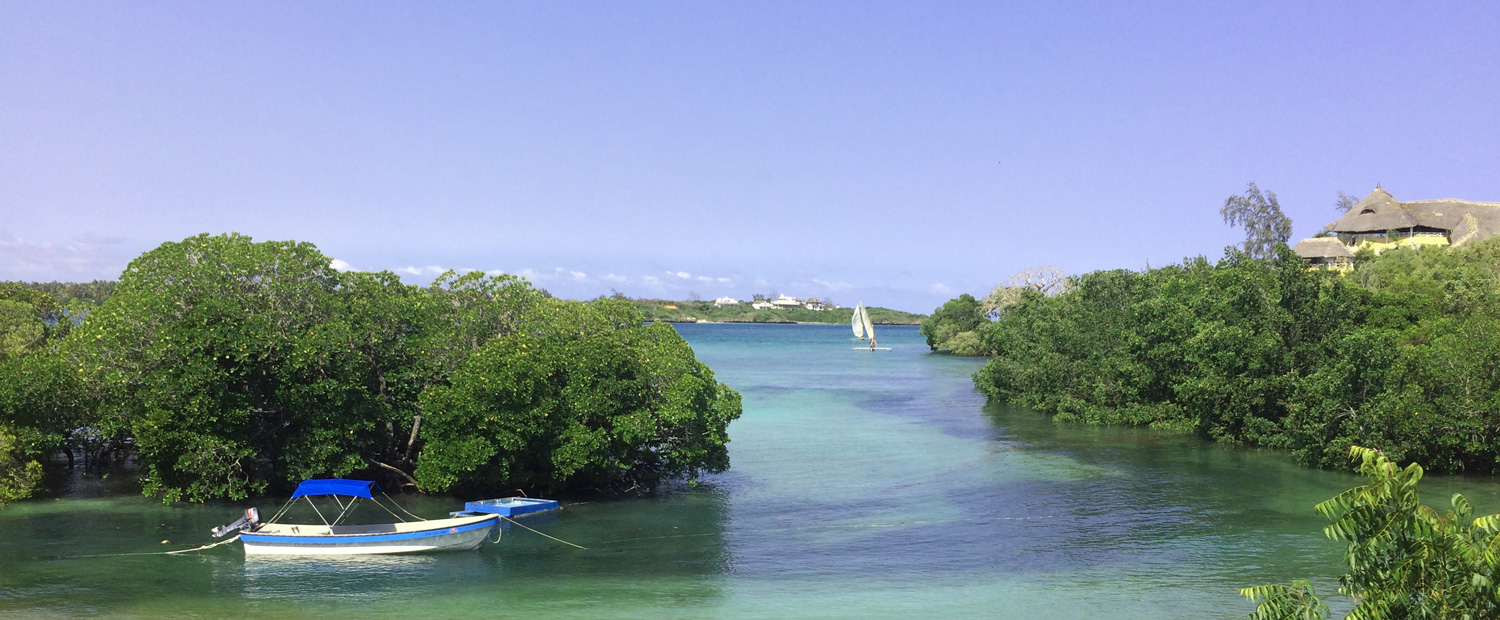 Set in over one acre on the South side of Mida Creek, this prime property is currently being run as a boutique hotel, with a recently renovated variety of rooms, salt-water swimming pool, romantic tree house, a beach bar and Cafe. The property is accessed from the main Mombasa/Malindi road, approximately 10 minutes away on the South Side of Mida but can be accessed by boat at Captain Andy's in Watamu in about 5 minutes. The property sale includes it's boat which enjoy ideal mooring protected from the elements.
A rustic retreat, with spectacular views, the property has a lovely kitchen, bar and dining area set in the open air covered under a traditional cooling 'makuti' roof. There are tables and chairs to seat 18 guests and bar seats for six. The lounge area includes couches and hammocks with ample extra space for a snooker or pool table.
The Coco, Makuti and Palm Deck Suites are spacious bedrooms, all with beautiful bay views, extra long king beds, en suite shower rooms, hand bidets, table-desks, directors chairs, bar fridges and couch enclaves.
The Beach Banda is a much loved family suite with expansive private lounge, extra long king bed, hand-crafted bunk beds and en suite shower rooms comprising 3 showers, 4 basins and 2 toilets with hand bidets.
The property includes;
Guest Loos - 2 'His and Hers' outside shower rooms

Salt-water swimming pool, arched fly-over, pump house & store room.

Tree-house look-out with sea view.

Expansive Scullery and Laundry

Large Workshop under makuti roof

Gated garden equipment alcove (wheelbarrows, spaces, hosepipes etc.)

Foyer

Reception / shop area

Guest Loo (full shower room)

4 spacious double en suite bedrooms, one with double rain showers & two with single rain showers

2 spacious double en suite bedrooms, one with double rain shower & both with dressing rooms.

2nd Kitchen and pantry

Workshop: 2 generators, vice, clamp etc.

1 x 19ft Yamaha glass fibre leisure boat with canopy, swimming ladder, 6 life jackets, anchor etc. and 15hp Yamaha outboard engine & fuel tanks.
The property is on mains water and electricity and in addition there are 3 underground water tanks, one storage tank of 25,000 litres and two rainwater catchment tanks of 1,000 and 500 litres. There are 2 x 1,000 litre tanks above the banda with pressure pump and 2 x 1,000 litres in the main building as well as a Sea water well used to top up the swimming pool. It is fenced and gated with new steel gate with pedestrian door.
The property is Freehold, and is for sale fully furnished (except a few personal items) going concern
Price: Ksh 62.5 million (Kenyan Shillings)
For further details or to arrange a viewing