THREE BEDROOM HOUSE IN NORTH WATAMU WITH SEA VIEWS FOR SALE
REF: NVHAM01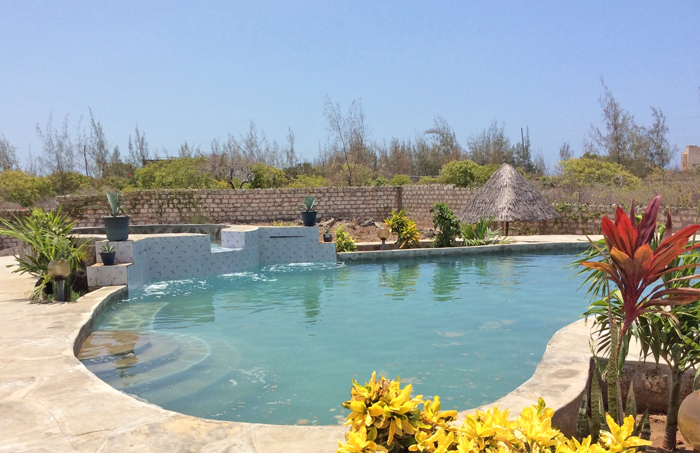 Set in an acre of walled plot on the beach side of the main road in Kanani, Watamu, this recently built three bedroom house with large, cooling pool and adjoining baby pool/jacuzzi is now for sale.
The house is all on one floor with three bedrooms, the master with an ensuite bathroom the other two bedrooms share a separate shower room. The living room is open and spacious and leads into a large kitchen. The house is tiled throughout.
An enclosed corridor runs alongside the house, and outside it is possible to see the sea from the terrace. An additional floor would enable even better views of this.
Cement sofas and a water feature have been built in addition to the swimming pool, and close by is a small round makuti-topped gazebo for chilling out away from the sun.
The property includes a store and on site staff quarters. It is connected to mains electricity and has a fresh water well and four storage tanks.
Price: Ksh 39 million (Kenyan Shillings)