SHELL COTTAGE
MIDA FOREST - WATAMU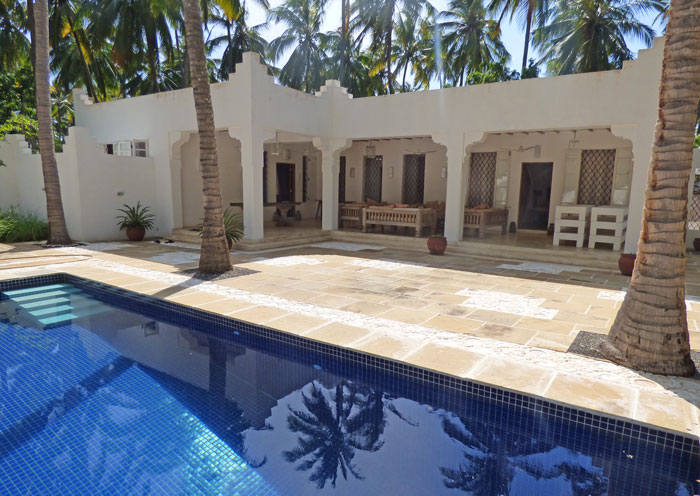 Shell House is a beautifully furnished two bedroom, two bathroom villa set in a walled garden with a lovely mosaic-tiled pool.
Set on one floor, the villa has a light and airy living room.  The kitchen is at one end with a door. The house is staffed with a cook/caretaker and night askari.
A corridor runs from the living room to the two bedrooms, the first is the guestroom, which is air-conditioned, with double bed and ensuite shower room behind it.  The bathroom includes 'his and hers' basins and a shower and there is plenty of closet space.
At the end of the corridor is the master bedroom, also air-conditioned with a double bed and ensuite bathroom and dressing room.  In addition the bedroom has access to a private walled terrace.
Outside the house there is a covered terrace looking out across to the pool and the palm trees beyond.  The terrace includes the outside dining area and living space.
The house is available this Christmas and New Year for Ksh 25,000/- per night for a 10 night minimum.
Shell house sleeps a maximum of 4 guests (including children)