VILLA NICKY
4 BEDROOM - BEACHFRONT - WATAMU BEACH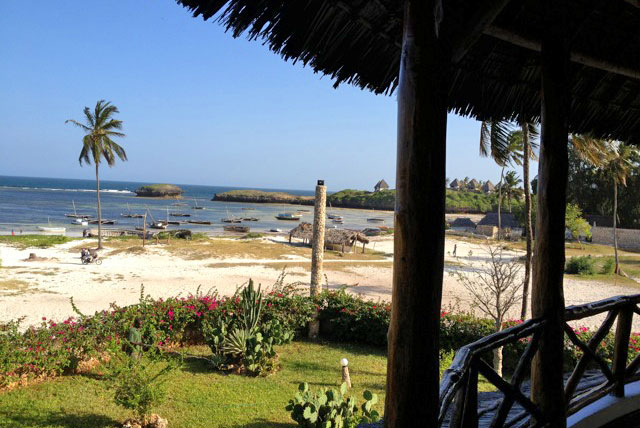 Villa Nicky is a 4 Bedroom beachfront house right on Watamu Beach, commanding spectacular views out across the Indian Ocean. Each of the four bedrooms have mosquito nets and fans, and both upstairs and down there are open verandahs with comfortable seating and views over the pool and out to sea.
Access to the beach is via the main gate and a 5 minute walk - there is no direct access from the garden, which is walled.
The property is staffed including night askari and has a backup generator.
| Season | Max No. of Guests (including children) | Resident Price (per night) | Non-Resident Price (per night) |
| --- | --- | --- | --- |
| Standard | 8 pax (4 night minimum) | Ksh 25,000/- | £250 |
| Standard | 4 pax in 2 rooms (4 night minimum) | Ksh 12,500/- | £125 |
| Standard | up to 8 pax (under 4 nights) | Ksh 35,000/- | £350 |
| Standard | 4 pax in 2 rooms (under 4 nights) | Ksh 30,000/- | £300 |
| December 5th to January 9th | NOT AVAILABLE | NOT AVAILABLE | NOT AVAILABLE |
For further details or to arrange a booking